Relief For: Shoulders, Back, and Neck.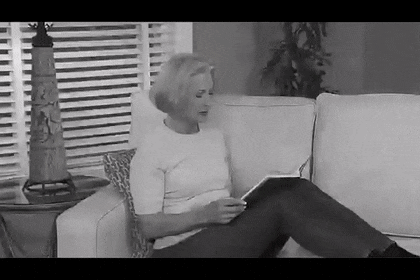 Soothe away tension and help ease achy muscles and joints with our Wrap Back Relief Heat Therapy. Luxurious micro-plush machine-washable fabric is shaped to completely cover and directly target the neck, back and shoulder areas with penetrating heat and vibrating massage.
The contoured shape and foam neck support has lightly weighted edges, and a snap clasp ensuring a snug custom fit that stays in place.
About Wrap Back Relief Heat Therapy
Heats within short time with fast heating technology.

Large size provides warmth for large areas simultaneous like shoulders, back, and more.

2 heat settings, 4 vibrating massage settings, 2 hour auto shut off.

Extra long power for use in a wider range.

Removable controller and machine-washable fabric help keep the electric back heating pad clean and soft.

Slightly weighty edges with extra long strap design help fix the heat pad snugly on different users for comfort and warmth.
Long Reach
Extra long cord supports flexible use in different situations, such as at the office or at home. Magnetic clasp is helpful to fix the heating pad, to soothes aching muscles so you can focus on your day.
Undetectable Wires
Fast-heat Technology that heats up the pad in 10 minutes to soothe away tension and pain fast.
Enjoy Heat Therapy Anytime And Anywhere
With a cable and LED controller, you can sit virtually anywhere you wish and enjoy heat and massage therapy.

It has two-hour and 15-minute shock automatic shut-off feature so you can even use Relief Wrap in bed.

When the soft, polyester plush cover needs to be cleaned, just toss it in the wash.

The Relief Wrap warms and comforts achy joints and muscles for maximum relief.

Therapeutic heat and massage for Maximum relief!
Specifications:
Package included: