The difficult part about washing glasses is reaching the bottom part. Sometimes, your hand doesn't fit or the glass is just too deep to reach and clean properly. How do we solve this? With the Rotating Suction Double Mug Cleaning Brush!
Make Mealtime Cleanup Fast and Easy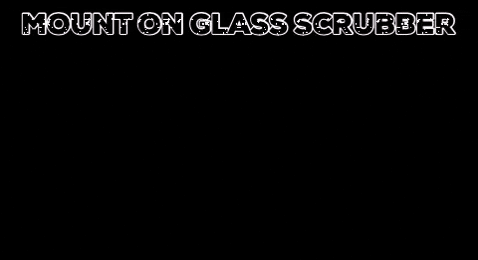 Mount On Glass Scrubber
Rotating Suction Double Mug Cleaning Brush features a 3-point suction base, which easily and firmly attaches to the walls of any kitchen sink. The suction base supports two scrubbing brushes; the central brush for inner parts of cups, and the side brush for outer parts of cups. Both work simultaneously to effectively remove stubborn stains, even in the most difficult to reach corners. This is an indispensable item for your kitchen if you must have clean glasses and cups!
Double Brush Design for Maximum Cleaning
Wash your glasses to perfection! With a double brush design with strong and flexible bristles, decontamination is easy and effective! Maximum cleaning leaving no trace of any bad bacteria in your glasses!
Faster Washing
Wash two times faster! With perfectly positioned brushes, you get to wash both the inside wall AND outside wall of your drinking glasses at the same time saving you more time!
Other Features:
Firm grip ensures that glass doesn't slip off while being washed
Easy to use design – insert the item to be cleaned and rotate
Health standard PP and PVC materials – for safe and long-lasting usage
Product Specifications:
Product size: about 17.5*14cm (6.88*5.5in)