Tired of Ineffective and Unreliable canes that most of the time don't even help you when you need them the most?
To be honest, we know you are.
However, we cannot blame you, as we are sure that there was no other option.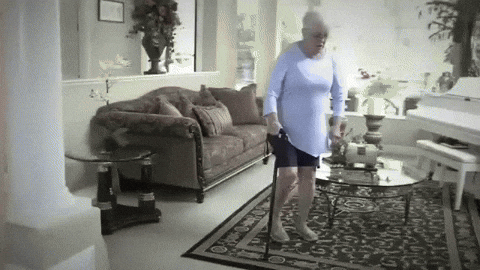 Until now...
We know that a reliable cane is a necessary tool in day to day life during various injuries, knee problems and other health issues.
We believe that a good walking cane should be multifunctional in order to provide you with support during day to day activities.
That's why we have come up with an innovative version that will make your life easier and much more enjoyable thanks to its wide spectrum of features.
COLLAPSIBLE AND COMPACT
: Providing a convenient option for those needing assistance, the folding cane smoothly and securely locks in place to provide extra stability while walking on any surface. Folding at three points along the cane shaft, the collapsible cane is compact, easily fitting into a purse, briefcase, carry on or wheelchair bag.
10 DIFFERENT HEIGHT ADJUSTMENTS: 10 different height adjustments to customize the fit. Stand-up Self standing for easy reach. Stability tip with 360° traction rings.
REVOLUTIONARY CAMPBELL HANDLE: Revolutionary handle helps you to walk upright and changes your line of sight, so you look forward instead of down. Revolutionary handle takes the pressure off your shoulder and wrist.
WALK UPRIGHT AND CHANGE YOUR LINE OF SIGHT: It helps look forward instead of down changing your line of sight, which helps balance and mobility. It supports the strength of your body to help you move easier and feel more confident when walking.