Eyelash extensions will give you the length you wanted for your lashes. But once your extensions fall out, your own lashes will definitely fall out too - and that's a sad reality.

Just like with the hair on your head, your lash hairs are prone to breakage if they become weakened or fragile, due to drying mascaras, and eyelash extensions - thankfully there is the Eyelash Enhancing Serum.

Eyelash Enhancing Serum uses a natural ingredient that condition, enhance, strengthen and moisturize your lashes and improve its overall appearance. It's also ideal for restoring the appearance of brittle or damaged lashes.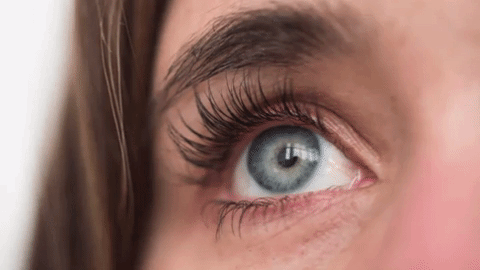 Eyelash Enhancing Serum is specifically designed to target eyelashes and eyebrows from every angle.

BENEFITS FOR YOUR LASHES:
+ Enhances the look
+ Improves health, flexibility, and strength
+ Maintains healthier-looking, youthful appearance
+ Helps coat the lashes to seal in moisture
+ Helps impart sheen and luster
 
★ High-Quality Thin Brush
Helps you apply it precisely right at the base of your lashes too.
 
★ 100% Safe, Natural Ingredients
A potent blend of natural ingredients functions as effective conditioners, and moisturizers. These ingredients promote lash durability, sheen, shine and overall healthier-looking eyelashes.
 
★ Say Goodbye To Eyelash Extension
Condition and strengthen lashes while defending from environmental damage, as well as damage caused by lash styling products that can cause breakage and brittleness.
★ Gentle Formulation
Safe, gentle formula means you can easily swipe it on in the morning before you put on mascara or at night as a deep conditioner before you get into bed.

How Does It Work?
Castor oil has been used for hundreds of years all over the world as a remedy to thinning, stunted hair. This natural ingredient helps eyelashes appear longer and thicker. When used regularly, this serum helps protect lashes from breakage and brittleness, improves flexibility, and amps up lash shine.

How to Use
Apply to the base of the upper eyelashes using the applicator brush. The eye should be completely clean of any make-up or eye creams. Start from the inner corner of the eye outwards, directly on the base of your eyelashes. Use daily in the evening before bedtime or/and in the morning before you put on mascara.

Specification
Color: As the picture show
Weight: 21g

Package Included:
1 x Eyelash Growth Serum