This Combination Angle Carpentry Ruler is a multi-use measuring instrument which is primarily used for ensuring the integrity of a 90° angle, measuring a 45° angle, measuring the center of a circular object, find depth and simple distance measurements.
It can also be used to determine level and plumb using its spirit level vial. Featuring an impact-resistant acrylic level vial that takes work site abuse better than other vials. 
This 300MM workhorse also acts as a depth gauge and has CNC machined working surfaces for more reliable accuracy.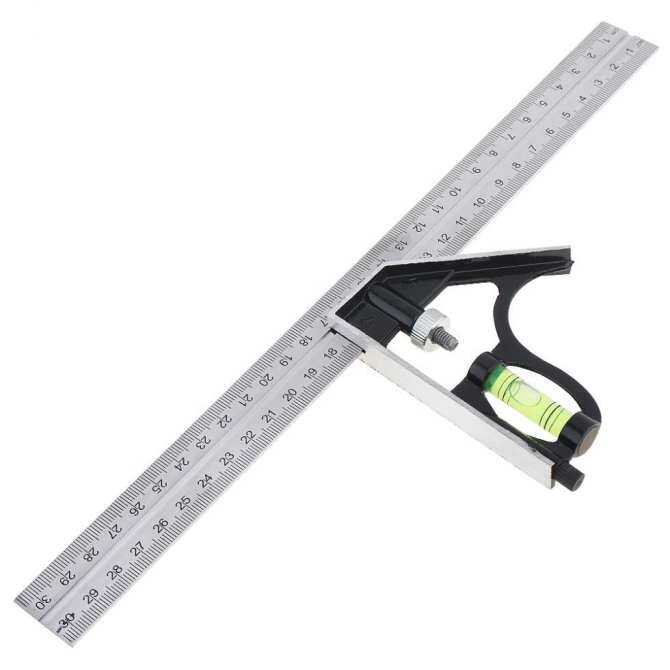 Features:
High-quality stainless steel, hardness no less than HRC30
Aluminum alloy body with an acrylic level vial
Embossed graduation for easy reading and durability
With impact-resistant vial inside an aluminum frame
Double-sided ruler in mm and cm scale gradations
Save a lot of tools for measuring, make your workbench clean and tidy, very convenient to use.
Product Details:
Gradations: metric in cm and mm, both sides
Stainless steel ruler with aluminum shoulder
Acrylic level vial
Steel scribe pin
Size: 

30.5 x 11.2cm / 12.01 x 4.41in